House Removals Kensington w8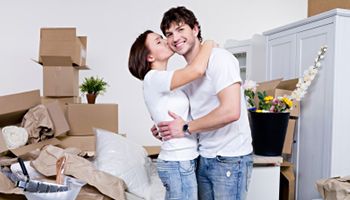 Save Time and Money with Professional House Removals

Moving house can be a stressful time, and worrying about who to trust with your belongings is just another layer of anxiety to deal with. Storage Kensington provides an efficient, cost effective and stress-free way for you to move. With years of experience in the industry, we are trusted by many for reliable house removals.

We strive to provide all our customers with outstanding service so they can enjoy a hassle free move. Our experienced team of house removals experts understand how important it is to ensure your possessions are safe during the moving process. We use the latest packing materials and equipment, so that your possessions arrive at your new home in the same condition as when they were packed up.

Our friendly removal teams will assist with loading and unloading any items that need to be taken from one property to another. We will also dismantle any large furniture items if necessary, before carefully wrapping them ready for transport. Once unloaded, our team will not only arrange furniture where requested but also dispose of all packaging materials - leaving your new home spotless!


Saving You Money on Your House Removal Costs

In order to get the most out of our service and save money, we offer packages tailored to meet individual requirements and budgets. Storage Kensington have access to a wide range of vehicles that are available for hire according to size and purpose, allowing us to provide cost effective solutions which exceed customer expectations.

Whether you require a small van or something much larger, we have got you covered. We take into consideration the distance involved when calculating costs, ensuring no surprises when it comes to pricing. We believe in providing excellent quality transport service at an unbeatable price - that's why more people are choosing Storage Kensington for their house removals needs.
The Best Self Storage Options for Your House Move

For those wanting temporary storage options during their house move, Storage Kensington offers secure self storage units designed specifically for this purpose. Our units come fully fitted with shelves, lighting, security systems and CCTV camera monitoring - making sure whatever you put inside remains secure until you want it back again!

We try wherever possible to accommodate any special requirements you may have and make sure our premises are always clean and tidy. Our professional staff are available between 8am - 6pm Monday-Friday (and 9am-6pm Saturday) to answer any queries you may have before signing up for self storage Facilities at Storage Kensington. So if you require expert house removals or cost-effective self storage solutions then look no further than Storage Kensington. Our team will be more than happy to discuss your requirements in greater detail over the phone or via email - so why not give us a call today on
?
---